Digital Smile Design (DSD)
The way dentists have worked for decades and most still do whenever someone wants to improve the appearance of their teeth is to look at people's teeth. The dentist would carry out their job with meticulous precision & send the work to the laboratory. There, the technician would produce restorations that would look amazing on a cast model. The dentist would then fit them into the mouth &something wouldn't look quite right. Why? Because the face was never looked at.
Digital smile design specialists, in contrast, start with the face. Aesthetically important facial planes are established, a smile envelope is designed in accordance with the individual's facial planes and is customized to each individual 100%. The digital smile design dentist then works backwards to see what treatments are required clinically to achieve that smile design. Some patients need crowns, some veneers, whilst others need implants or a combination of the above.
New Millennium Dental is one of only 2 certified digital smile design clinics in Melbourne, Australia.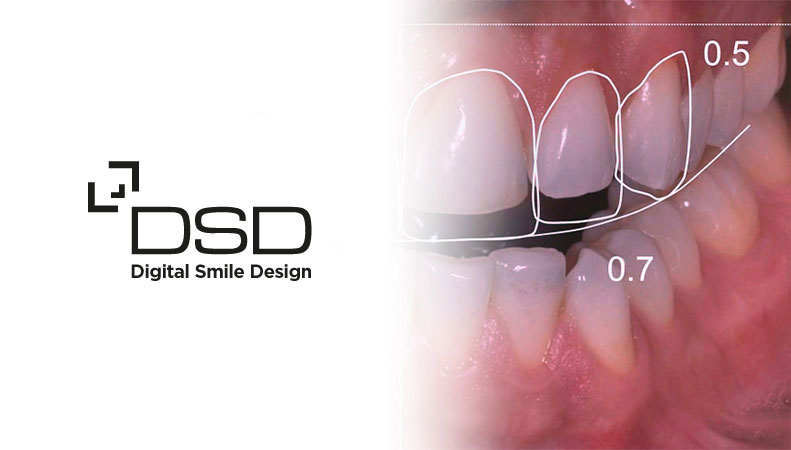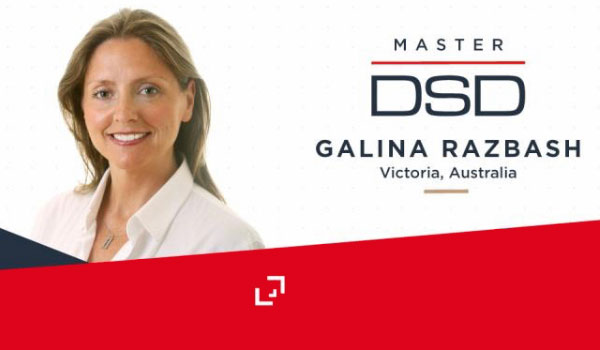 Be Treated by a Certified DSD Master
The clinic has become fully certified in digital smile design in February 2020 after Dr Galina Razbash has become a digital smile design (DSD) master in 2019.
Dr Razbash has achieved an exclusive DSD master certification through clinical excellence by performing interdisciplinary, facially-driven dentistry using the DSDApp, DSD Planning Centre and the DSD Laboratory.
DSD Master is the ultimate in personal achievement certification in digital dentistry and digital smile design.
Our clinic is based in Bayside, but we welcome all Melbourne and Mornington Peninsula clients; call us on 03 9557 0957 to book your FREE DSD test drive!
What Is Digital Smile Design?
Digital Smile Design (DSD) concept is the next generation of dental technology invented by the Brazilian clinician, Dr Christian Coachman. It is focused on aesthetic rehabilitation of compromised teeth from a facial perspective. The sophisticated tool allows for detailed analysis of both the patient's dental and facial characteristics which are often overlooked during standard clinical or diagnostic cast-based evaluations.
The advantages of the digital smile approach include comprehensive diagnosis and great predictability throughout every stage of treatment. The concept also allows the patient to co-design their new smile and even test-drive their newly designed smile before the treatment is physically carried out.
The result is a confident facially driven smile that fully complements the face & restorations can be duplicated 100% should this be required in the future.
How Much Does Digital Smile Design Cost?
The digital smile design and the smile test drive experience are offered at New Millennium Dental free of charge. The cost of dental restorations to achieve each individual smile, however, varies from patient to patient and depends on the dental restorations required to achieve the proposed design. Call New Millennium Dental, your DSD specialist, on 9557 0957 and book your complimentary smile test drive experience today!