How Does Digital Smile Design Work?
The DSD protocol is based on the analysis of the teeth and face with digital photography. It enables the dentist to visualize and analyze disharmonies of the face and teeth that may not be obvious clinically. Together with clinical examination and study models, photographs are taken and form a part of the static DSD smile evaluation. Smile design parameters such as the midline, height of the teeth and curve of the smile are assessed, through 3 main views (12 o'clock, frontal and lateral), and reference lines are drawn over extra- and intraoral digital images.
A 2D smile frame that is completely integrated into the face is established through the digital video analysis of the dynamic smile characteristics such as lip rest position, soft tissue display, buccal corridor and facial profile. The frame is then transferred from the face to the mouth, to the cast, and to the final restorations. This frame, together with conventional patient documentation, completes the information needed to improve the decision-making process to ensure superior fully contextual smile design and hence the restorations.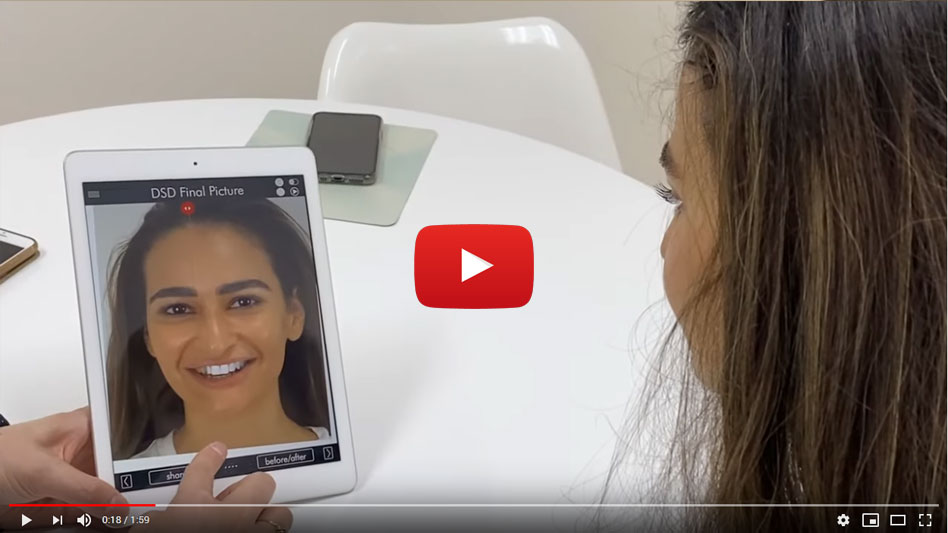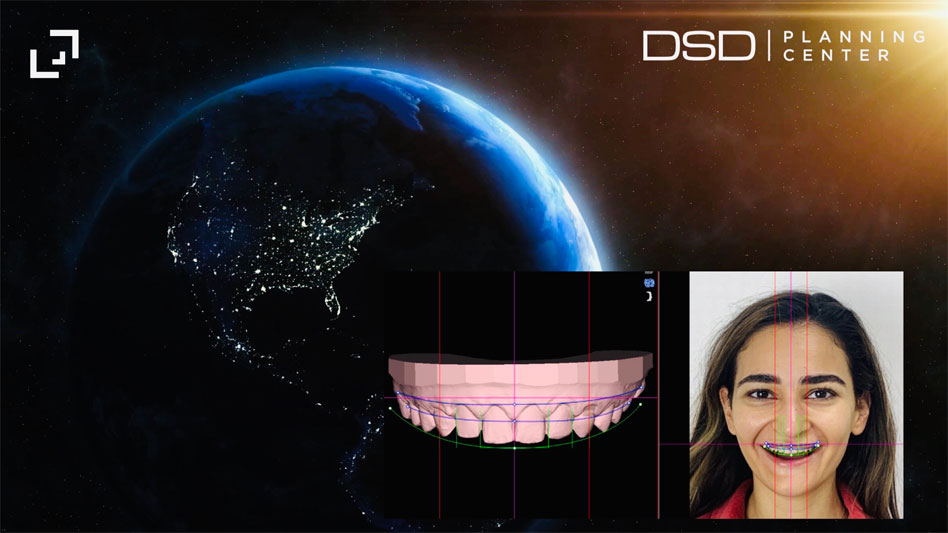 Photos, videos and drawings of the DSD protocol are then shared in the iCloud and allow members of the treating to access the information at any time. All the discussions, solutions and decisions can be performed online, even in an asynchronous way, adding pieces of information or comments at any time, anywhere. Technicians can also evaluate their work by reviewing videos of try-ins and finished cases to improve results for patients.
Once the digital smile design is complete, 3D printing technology is utilized to print an exact mock-up that the patient can test-drive in their own mouth. This way, the patient gets to see, feel and experience the life-changing effects of their new smile, BEFORE any treatment begins!